Disseminating Findings of Behavioural Risk Factor Surveillance System (BRFSS), Bangladesh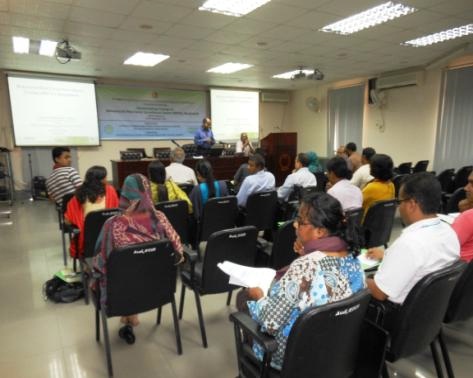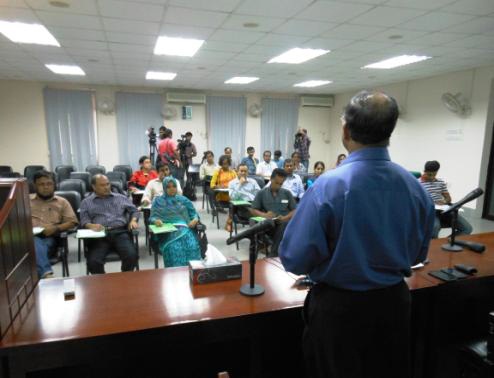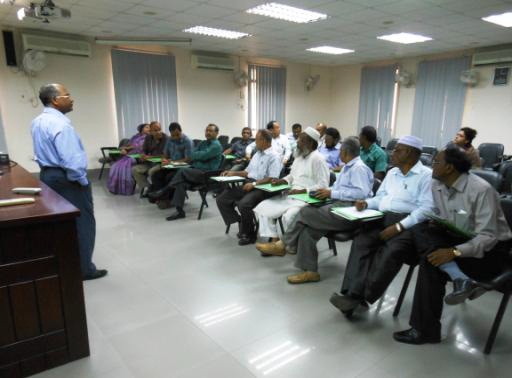 Institute of Epidemiology Disease Control and Research (IEDCR) started implementing Behavioral Risk Factor Surveillance System (BRFSS) Bangladesh, on a pilot basis to collect information on health conditions and risky behaviors contributing to Non-communicable Disease (NCD), injuries and preventable communicable diseases. After completion of the telephonic interview (TI), face to face interview was conducted in order to validate the findings of TI. This activity is a part of Strengthening Disease Surveillance and Outbreak Response in Bangladesh. For the dissemination of findings of BRFSS, a two days consultative meeting was arranged by IEDCR (22-23 September, 2012). On the first day, the dissemination meeting was held with different printing, online and electronic media of Bangladesh. On the second day, different directorate of Directorate General of Health Services (DGHS) such as Line director (LD) National AIDS & STD Program (NASP) Dr. Md. Abdul Waheed, Director Center for Medical Education (CME) Professor Dr. Fatima Parveen Chowdhury, Director Planning & Research Dr. Md. Shahnewaz, Director Finance Dr. Md. Saidur Rahman Bhuiyan, Director Hospital Dr. Shamsul Haque and Civil Surgeon Dhaka Dr. Jashimuddin were present. Besides, representatives of some Non-government Organization (NGO) were present. Professor Mahmudur Rahman, Director IEDCR presided over the meeting. Among others, CSO Epidemiology Dr. Feroz Ahmed Khan, PSO Medical Social Science Dr. M. Mushtuq Husain, SSO Epidemiology Dr Khaleda Islam was also present. Besides, representative of Bureau of Health Education (BHE, DGHS), CSR of mobile telephone companies were also present in the meeting.

Professor Mahmudur Rahman informed that BRFSS is a computerized mobile phone based surveillance system, starting from February 2012 for a period of 4 months. For this project Center for Disease Control & Prevention (CDC) Atlanta, USA is providing technical assistance; and financial assistance is received from International Association of National Public Health Institutes (IANPHI). Though this telephone survey is being conducted for the first time in Bangladesh, many developed countries like USA, Australia, Scotland, China are conducting telephone survey routinely as it emerged as a low cost as well as reliable and affordable way to determine rapidly the trend of risk behavior in the population. IEDCR, with the experience of this pilot project is planning to scale up a nationwide computerized telephone Behavioral Risk Factor Surveillance in Bangladesh. He explained the methods, sample selection procedures, important findings, advantage and disadvantages, opportunity and constraints of BRFSS. The process of validation of TI was also discussed in the meeting. At the end of the meeting of first day, director IEDCR answered the questions of journalists and in second day, the officials discussed on various issues of BRFSS within the meeting and made it lively. The findings will help the policy makers to improve the Public Health System in Bangladesh.