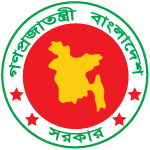 Improving Public Health Management for Action (IMPACT)

Fellowship Program

A collaboration of Ministry of Health and Family Welfare, Bangladesh

and US Center for Disease Control and Prevention (US CDC)
List of Primry selected candidates

What is IMPACT?
Improving Public Health Management for Action or IMPACT is a collaborative program between Institute of Epidemiology, Disease Control & Research (IEDCR) of the Ministry of Health and Family Welfare, and the US Centers for Disease Control and Prevention (US CDC) to develop the public health workforce. By participating in this two-year program, entry-level to mid-level professionals will receive training to be better public health managers at the national, district, and upazilla level.
During the two years, fellows will spend approximately 25% of their time in classroom training courses, and the other 75% of their time working at a site placement supported by the IMPACT program. Fellows will be responsible for completing assignments and self-directed courses while working. These assignments and trainings will enhance the fellow's experience, while also providing an essential contribution to the health of the citizens of Bangladesh. Upon completion of the program, graduates will be better equipped to work with epidemiologists, scientists, and other public health professionals in order to advance public health priorities and to improve health outcomes in Bangladesh.
What does the IMPACT Fellowship offer you?
The IMPACT program is a competitive, competency-based, two year, full-time training and in-service program. IMPACT provides fellows with experience in the following competencies:
Program planning and management;
Communication;
Budgeting and financial planning skills;
Community partnership development and community assessment;
Analysis and assessment;
Organizational leadership and systems awareness;
Basic public health sciences and practices;and
Emergency planning, preparedness, and response skills.
In addition to the traditional classroom experience, fellows will have hands-on training alongside mentorship from experienced public health managers. Fellows will be assigned to a field site where they will have the opportunity to develop their management skills and to contribute to project that will improve the country's public health.

Upon graduation, participants will be eligible for the position of Deputy Program Manager or equivalent.
What are the responsibilities of an IMPACT Fellow?
Responsibilities of the fellows during their training years may include:
Developing, implementing, and evaluating programs;
Supervising staff;
Establishing and maintaining community partnerships;
Managing timelines and project work plans; and
Other public health related duties, as assigned.
Special assignments and opportunities will be made available.
Where are the Fellowships offered?
IMPACT fellows will be placed within a program at the district and upazilla level of the Ministry of Health. Some of the fellows may be required to move for their field placement. Exact locations will not be decided until the final selection of candidates.
Additional travel during the fellowship period may be required depending on program activities and priorities.
Once a candidate has accepted a fellowship position, he/she will receive detailed information on the fellowship program and the fellowship position. Fellows will return periodically to Dhaka for formal instruction, and self-directed training opportunities will also be mandatory while the fellow is at his/her assignment location. While at their assignment locations, fellows will be required to complete and submit learning assignments.
Eligibility
Ideal candidates are district and upazilla level public health professionals who:
Hope to work in public health program management or supervisory roles;
Are preparing for higher-level management roles; and
Are early in their careers (entry to mid-level)
The requirements for the program are the following:
Must have a medical degree (MBBS)
Must have at least 5 years of experience after medical graduation
Must be a government physician under DGHS
Will be required to meet the deputation criteria as per the MOHFW Bangladesh
Maximum age limit of 45 years on 30 June 2016.
English proficiency- reading, writing, speaking and understanding
Commitment to a minimum of 5 years of government service upon completion of the program and willing to accept placement at any location throughout the country
Computer skill
What is the process for selection?
Interested candidates will submit an application to the IMPACT program.

Candidates should focus on providing details demonstrating their experience with working with the competencies mentioned previously, as well as their interest in public health management.
Applications will be scored by a panel of reviewers.

Those with qualifying applications will take written examination, and 20-30 candidates with the highest scores will be selected.
Those with qualifying exam scores will be invited to participate in a 3-week course.

During this time, participants will be evaluated and scored based on their participation.
During the course, participants will complete exams and attend an interview.

Final candidates will be selected based on their examination scores, their participation in class, and a final interview.
Finalist will be asked to relocation to their IMPACT training site of the final selection for the program.
How do I apply to the program?
Application page
Resume/CV
Attested copies of academic certificates

For MBBS
Any other relevant degree or diploma

Name, address, email, and contact number of at least 2 references from persons who know your work well
One recent photograph
Important Dates
Last Date of Application: 07 April, 2016

(Those who applied already, need not to reapply)



Submission Information
Please submit the fellowship application to:
Director,
IEDCR, Mohakhali,
Dhaka 1212
You may also send an advanced copy via email ( This e-mail address is being protected from spambots. You need JavaScript enabled to view it )
Incomplete applications will not be accepted or reviewed.
Download Full Instructions & Application Form (Click on Download Button)